ensembles
waldegrave ensemble
Since forming in 2009, the Waldegrave Ensemble's players have set out to share their passion for chamber music and to bring a wide variety of works to audiences in greater London and the South-East.
After their 2015 performance of the Nielsen wind quintet as part of the Blackheath monday morning lecture recitals series with Matthew Taylor the ensemble have been asked to return in 2016 for a performance of the chamber reduction of Mahler's Symphony No. 4.
This performance also inspired Matthew Taylor to compose a new work for wind quintet which will recieve its debut performance at Blackheath Halls in 2016. The work will feature mini-concertino movements for each of the player individual characters followed by a grand finale; this will be paired with the Mozart Piano Quintet in Eb major and Poulenc Sextet for wind and piano.
denman street quartet
The Denman Street Quartet is formed of some of london's finest orchestral and chamber musicians. The unique combination of instruments provides a contemporary alternative to a traditional string quartet which can set the mood for any occasion, be it a quiet intimate affair or a lively cocktail drinks reception, creating something unique for your guests to enjoy and talk about. Their repertoire spans a wide range of music from the swing and jazz era of the 40s and 50s through to tv, film, contemporary and classical.
Aside from traditional recitals the Denman Street Quartet sets out to combine music with a variety of genres from food and art to dance and literature, creating new experiences and allowing them to bring classical music to new audiences.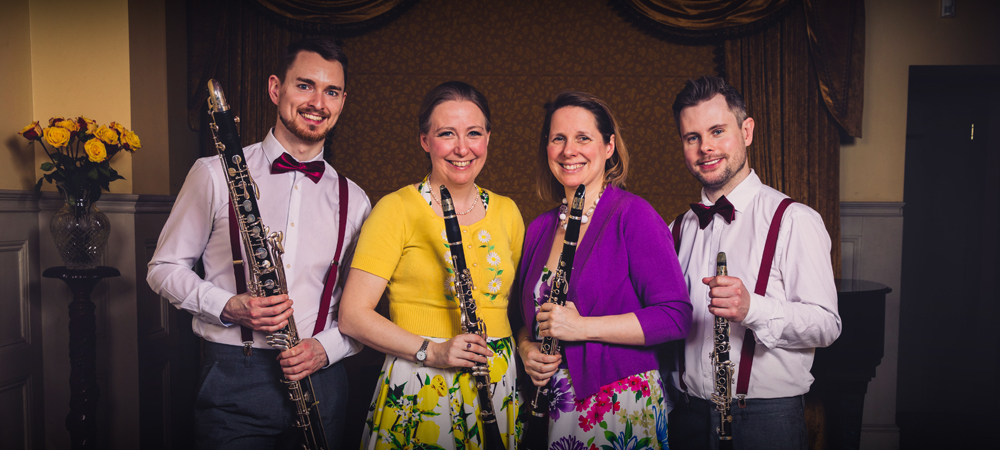 Braid Ensemble
The Braid Ensemble is a London-based quartet founded by David Braid, which focuses entirely on his work.