biography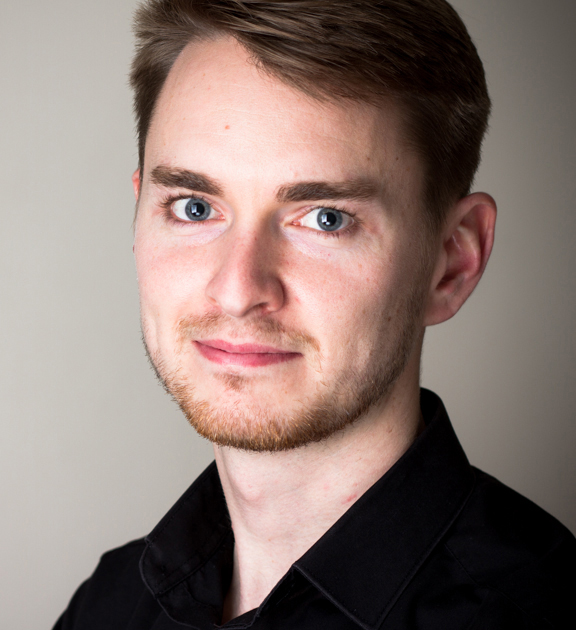 Having originally started his career in architecture, Elliott's passion for music soon took over and developed into a busy freelancing career. In 2014 he became an Ann Driver Trust Scholar and also received the Trinity Laban Award to study a Masters degree in performance at Trinity Laban Conservatoire of Music and Dance, studying clarinet with Michael Whight and Juan Enric Lluna. 
Since graduating Elliott has been freelancing with orchestras around London and the UK. He is a regular clarinetist with the London Firebird Orchestra and Notting Hill Orchestra for Film Music and in 2017 he was invited to play with the City of London Sinfonia for their summer season at Opera Holland Park as part of Puccini's La Rondine. Elliott also performs as a soloist; recent performances include the Copland clarinet concerto with the Amici Orchestra and Finzi's Five Bagatelles with the Trinity Laban String Ensemble.
Aside from his orchestral playing Elliott regularly doubles playing the all the saxophone and clarinet family for shows. Recent productions include the Addams Family, Wild Party, Singing in the Rain and West Side Story. He has also had TV & Film appearances including ITV's 'Keep it in the Family' with Amadeus Orchestra, SkyOne's 'League of their Own' with Sinfonia Tamesa and as part of the film orchestra in the 2011 film 'First Night' featuring Richard E Grant and Sarah Brightman.
Elliott is keen chamber musician and founded the Waldegrave Ensemble in 2009 which sets out to embrace new ways to engage their audiences during their performances. After premiering a wind quintet by British composer Matthew Taylor they now are looking forward the the release of their debut album of his chamber works for wind ensemble in 2018 under the record label Toccata Classics.
Education and outreach is an important aspect of Elliott's career and he has taught as part of Sutton Music Service for over 8 years. He also works on SEN projects with the City of London Sinfonia and runs school workshops with the Waldegrave Ensemble to inspire and encourage music-making for everyone, especially within younger generations.
Elliott plays on Selmer St. Louis Clarinets, a Selmer Priviledge Bass Clarinet, and a vintage Lafleur Eb clarinet with mouthpieces customized by Ramon Wodkowski.
"Elliott played for my production of West Side Story. He showed outstanding concentration, dedication and skill with the demanding Reed 4 part. He played both Bass Clarinet and Baritone Sax with particular authority and character, really forming a powerful heart to the section. He also has an excellent attitude, and proves a popular colleague."

Richard Cartmale | Musical Director